Taking collective action to advance social, racial and housing justice in Los Angeles
We believe that affordable, healthy and stable housing is a human right and that racism, particularly anti-black racism, is a root cause of homelessness and housing injustice.
Systems Change and Advocacy
To have a true impact on Los Angeles' housing crisis and advance housing, social, and racial justice, we must influence public policy and work towards systemic change.
VCH is dedicated to increasing awareness of homelessness and housing affordability and advocating for policies that sustain vibrant, diverse and inclusive communities. These efforts build on our long-established presence in Venice and other home communities in the western region of Los Angeles and deep commitment to demanding and ensuring equity for low-income people and Black, Indigenous and other people of color.
VCH advocates and engages voters on a wide range of policies and practices, including:
Expanding the development of 100% affordable and/supportive housing by non-profit organizations or public entities at a scale to meet actual need
Preserving all existing affordable and rent-stabilized housing
Expanding and enforcing tenant protections
Preventing and ending the criminalization of homelessness
Amplifying the voices of unhoused and low-income youth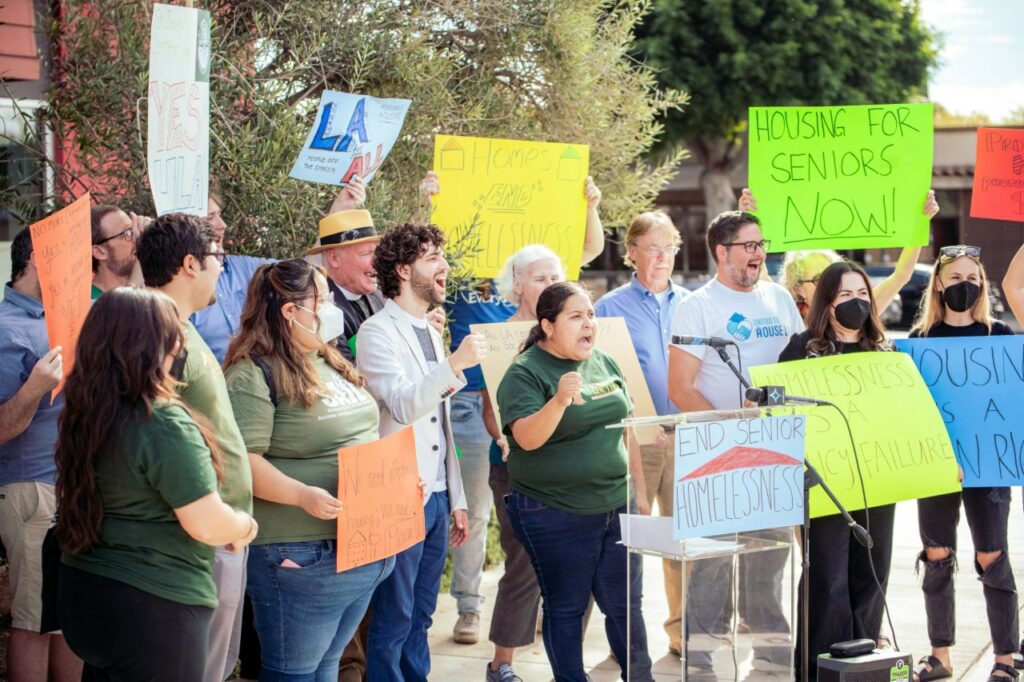 Meaningful community engagement with people who have lived experience is essential to accountable advocacy, and VCH is rooted in a community organizing approach. Community organizing drives the most effective social justice movements and campaigns in Los Angeles and beyond. VCH ensures that our advocacy is informed by the experiences of organizers and low-income leaders and is deeply aligned with movements to advance racial, social and housing justice.